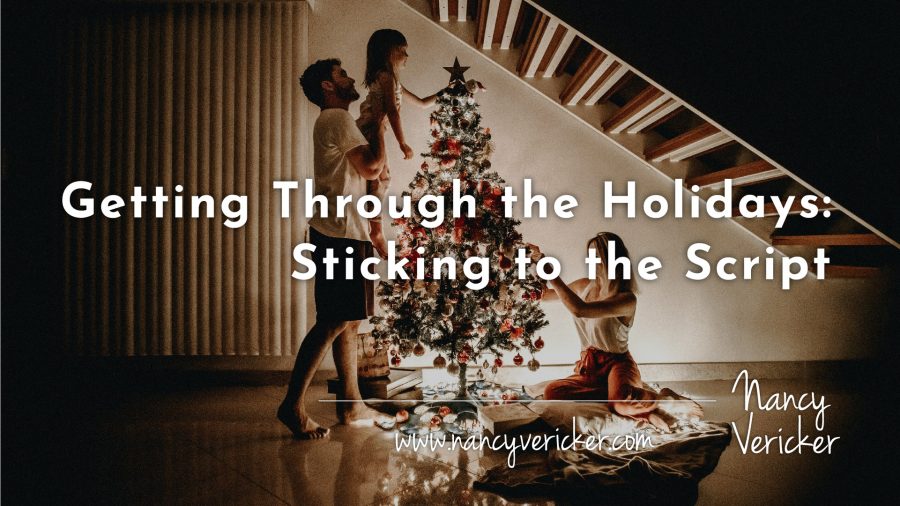 For families struggling with the illness of addiction the holidays can be a very difficult season.
Iconic images of family togetherness abound.
But for many the reality of the impact of the disease of addiction in our families has shattered those images into a million tiny pieces.
More than a decade ago, when my son, JP, was deep in the disease, and living by choice several hundred miles away from home and help, I received some piercingly direct advice from a friend that helped me to get through that Christmas while our family anxiously waited for the miracle of his decision to begin a life of recovery.
Thankfully, JP, made that life-changing decision a few months after that Christmas and now lives a life of service to others as co-founder of a treatment care system.
But that final Christmas, I needed help to know how to stick to the script of celebrating the beauty of this faith-based holiday with cherished traditions while hoping and praying for my son's homecoming.
Excerpt from Unchained: Our Family's Addiction Mess Is Our Message
Chapter 22
A CHRISTMAS GIFT OF ACCEPTANCE
NANCY
Throughout Advent while JP was living in a crack motel, my spiritual director, Sister Kathleen, encouraged me to read the Gospel of Luke's Infancy Narratives with an eye toward the uncertainty surrounding Mary and Joseph's future as they traveled to Bethlehem. It was an uphill climb for the Holy Family: an unplanned pregnancy, the decision Joseph faced over whether to stay with Mary, their search for a birthing place for Jesus, and their flight to Egypt to escape Herod's murderous wrath.
It was comforting to read the familiar words and food for the soul in considering the Holy Family's difficult circum- stances. Of course, there were a few battalions of heavenly angels and a prophetic dream or two thrown in the mix to encourage and guide Mary and Joseph along the way. Joe and I were back to being insomniacs, so we weren't receiving much in the way of prophetic dreams.
But in keeping with the gospel theme that God provides us with what we need on our journeys, a good friend who has a direct-hit approach of conveying the truth told me what I needed to hear.
"Your three daughters, your husband, and you deserve to have Christmas even if JP doesn't. Sometimes things can't be tied up in a neat bow. It just has to all hang out and be a mess, and at some point, it will get resolved."
Her words snapped me into some clear thinking. I redoubled my efforts to stick to the script of our family's Christmas traditions. I plastered a smile on my face and whipped up egg whites to make royal frosting for building gingerbread houses. We put up the tree, wrapped presents, and baked slice-and-bake (OK, we cheated a little) cookies.
Ho ho ho.
How can you stick to the script of your own family's holiday traditions this year?
How can trusted family and friends give your family support during the holidays?
Please share here. We can all be inspired by our shared experience, strength and hope.
Nancy and her son, JP, are co-authors of Unchained: Our Family's Addiction Mess Is Our Message. Their book tells the true story of JP's descent into opioid and alcohol addiction, homelessness, and violence to recovery to become co-founder of a treatment health care system. 
Get Your Copy Of Unchained