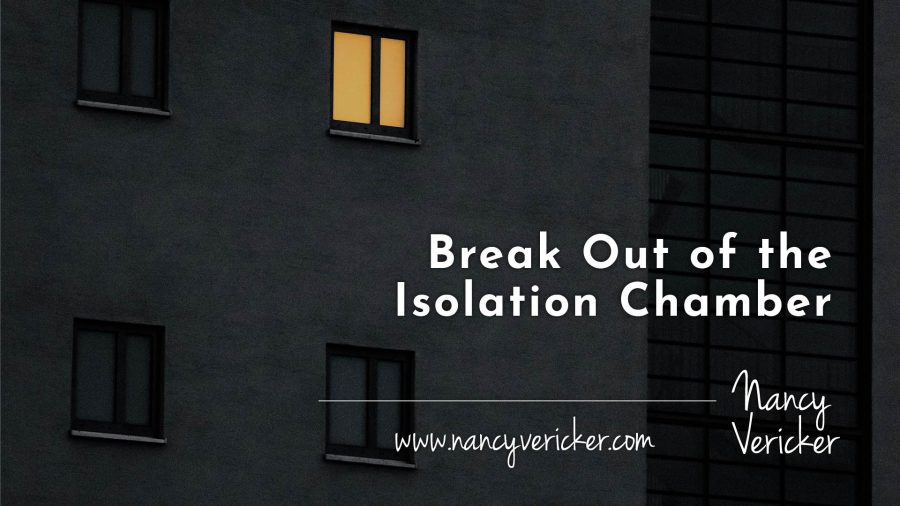 Isolation is the worst possible counselor.

Miguel de Unamuno
There is a vicious parallel pattern that can happen witnessing our loved ones' struggle with the progressive illness of substance use disorder.
As they become more deeply encased in the disease, a deep soul-searing isolation separates them from the life they once knew.
And as we witness this decline, we too can be driven by grief, distress, and shame to isolate from others.
That is why this is a disease of the family system because everyone in the system is somehow touched by its symptoms: isolation, despair, fear, anger, loneliness, and hopelessness.
A mother recently shared with me that the sadness and distress she felt over her adult child's deep dive into the illness of addiction was causing her to isolate from others.
Her words brought back in an instant how deeply I burrowed into the black hole of isolation when my own son was struggling with the illness of addiction.
That isolation only compounded all that was broken in the life of my family. What saved me was that somehow trusted family members and friends, a beloved professional counselor, support from my faith community, 12-Step fellowship and prayer practices kept circling around my life to help me find a recovery solution.
Isolation is not solitude. It does not offer the refreshment of time apart to reflect. It only builds granite hard walls of shame and fear.
If you are struggling with isolation in this family systems disease, please reach out to someone for help. There are solutions and hope to be found through the experience and wisdom of those who are divinely place in your path.
Believe that and move toward them.
Nancy and her son, JP, are co-authors of Unchained: Our Family's Addiction Mess Is Our Message. Their book tells the true story of JP's descent into opioid and alcohol addiction and homelessness to recovery to become co-founder of a treatment health care system.  
Get Your Copy Of Unchained