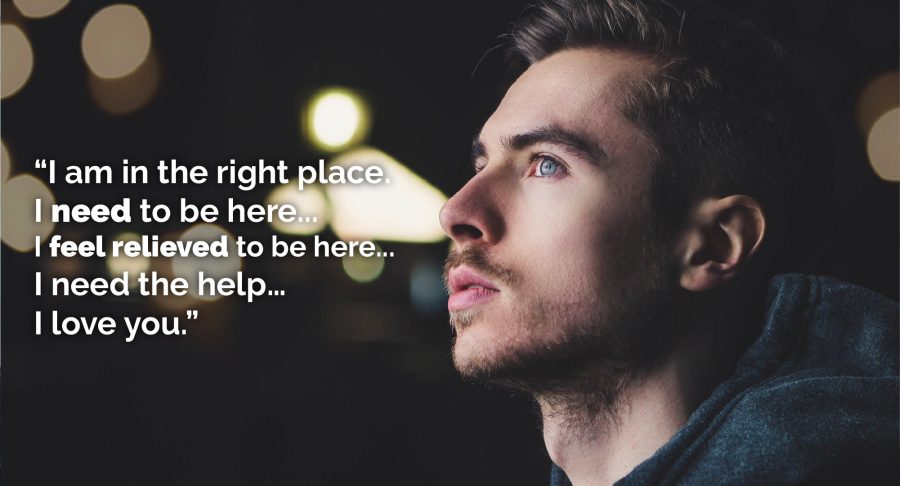 There was a huge hurdle to overcome once we found a residential treatment center for our 19-year-old son.
He had to agree to go there.
We knew this would not be easy.
Every family has their own process for this.
Ours would fall under the heading ToughLove.
I need to be very clear here: I am a marshmallow. My husband a soft -spoken man. This tough love process was a measure of last resort taken only after every other effort to help our son save himself failed. We chose this process after speaking at length with recovery professionals, counselors, trusted friends, family members and spiritual advisors.
We had many conversations with our son to try to convince him to willingly agree to go rehab.
But we got nowhere.
Things were escalating in our home and it was clear that our son high on drugs and alcohol could no longer live there.
Our family counselor, Dr. Bill Cipriano, advised us to have our son leave our home until he did agree to go to rehab.
It was a process that came to a very difficult crossroad on a cold February night. At the end of that night, at our request, our son left.
He crashed at different friends' places, eventually winding up sleeping in a friend's car after a blizzard.
My husband and I prayed, worried and waited.
We spoke to our son a handful of times and re-iterated that he could not return home, but we would help him get help at a residential rehab.
He was resolute in his refusal.
It was excruciating.
We researched every flight out of the local airport so that when he decided to literally come in from the cold, we were ready to get him on a plane to get him to the treatment center.
After a few more days of sleeping in a car in the snow with only a coat for warmth, our son had a moment of clarity, which he described in the book we co-wrote Unchained: Our Family's Addiction Mess Is Our Message.
"I opened my eyes, wrapped in my down jacket, shivering and trying to piece together where I was, realizing after a few minutes that I was still sleeping in my friend's car in the snow.
At this point, my brain was removed from drugs for a few hours, which gave me a window for my quiet conscience to chime in… The fact is the delusional fortress I had made in my mind that everything was OK, that everyone else was to blame, and that I didn't have a problem had been struck down by an enormous cannonball. The cold, hard weather I woke up to that morning in the car did not even compare to the cold hard reality I woke up to – my conscience… within two hours I was on a plane (to rehab.)"
The next afternoon my son called me from detox.
"Mom, I can only talk for a few minutes. I asked them to let me call you because I wanted you to know I am in the right place. I need to be here… I feel relieved to be here… I need the help… I love you."
I slept better than night than I had in months.
The treatment center offered our son a safe, supportive environment to begin the life -long, day-at-a-time process of recovery.
It gave us all a place to learn the practice of recovery.
We attended the Family Program with him and received education and learned strategies for dealing with this disease of the family system.
Now more than 12 years later, our son is co-founder of Northeast Addictions Treatment Center.
Absolutely none of this was easy. But in the end, it was absolutely worth it.
The Tipping Point Series:
Contact Nancy
For information and guidance for help and resources for you or your loved one please email: info@nancyvericker.com
Nancy is co-author of Unchained: Our Family's Addiction Mess Is Our Message. Available on Amazon.com